This is one of my best friends and her beautiful kiddos. This will "probably"be Misty's last pregnancy due to the fact that she has the worst pregnancies ever. So, she decided it would probably be a good idea to get a few pictures of her belly, (which has no stretch marks, I didn't do much photoshopping on her) I had to snap a few with the kids and a few of the kids alone because they're so stinkin' cute!
I can't wait to get her new baby girl in here in about a week. Hopefully they'll pick a name soon!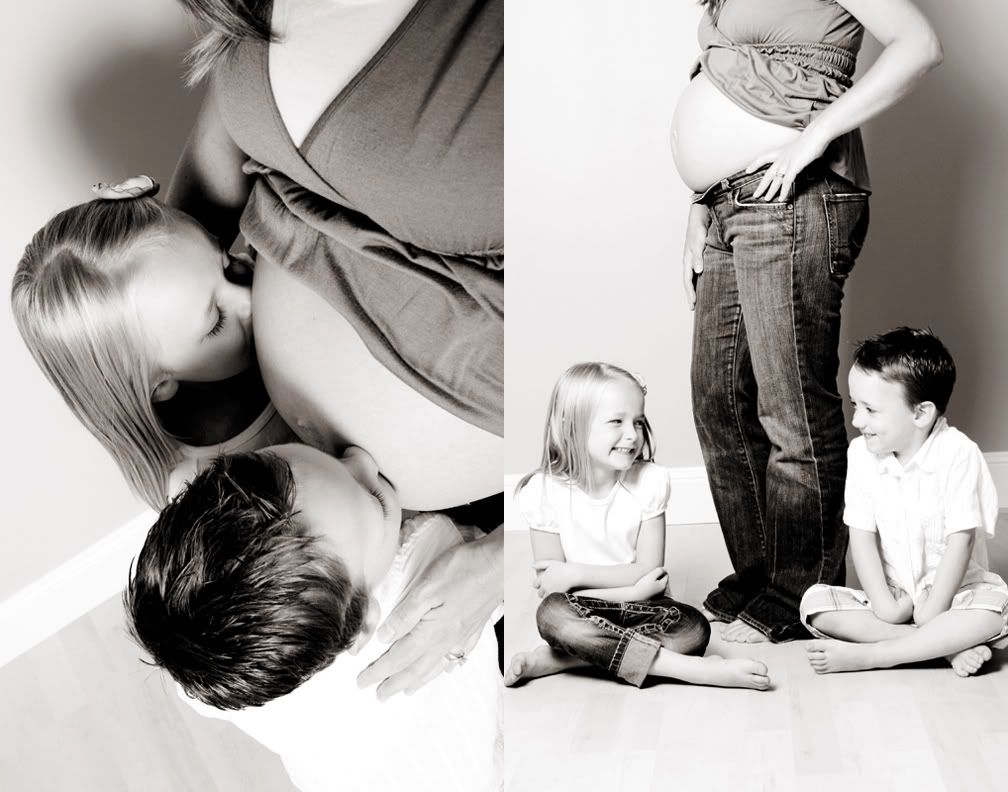 How can you say NO to a face like that!