So I have to say that when it was a downpour on this wedding day I was really sad for these two. But, I am so glad that we decided to reschedule and go back another day and that they were up to getting ready for a second time in their wedding attire.
Really, taking the pictures on a different day was so nice. No time restraints, no stress, just plenty of time to have fun and let my creative juices flow, well at least until the sun went down.
Now besides the fact that there was a huge, orange crane right smack dab in the middle of the temple when we arrived, and it rained on us yet again for about 10 minutes, we took a deep breath, smiled, and waited. It stopped raining, the crane moved, and the sun came out with the perfect light on the temple and some pretty cool clouds.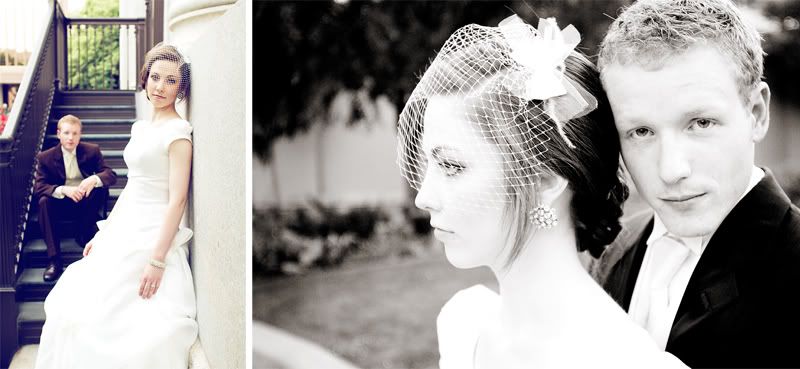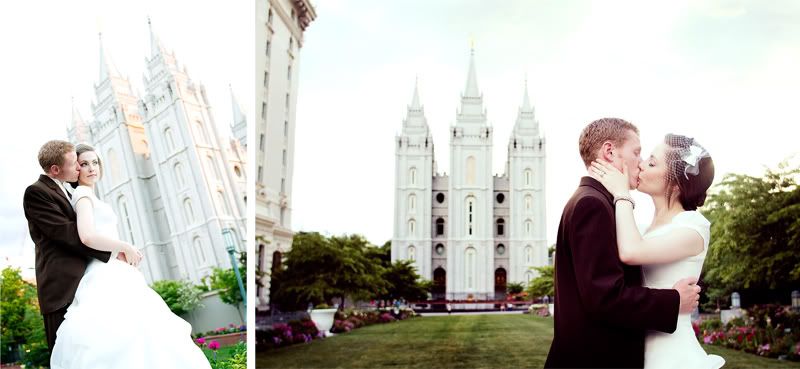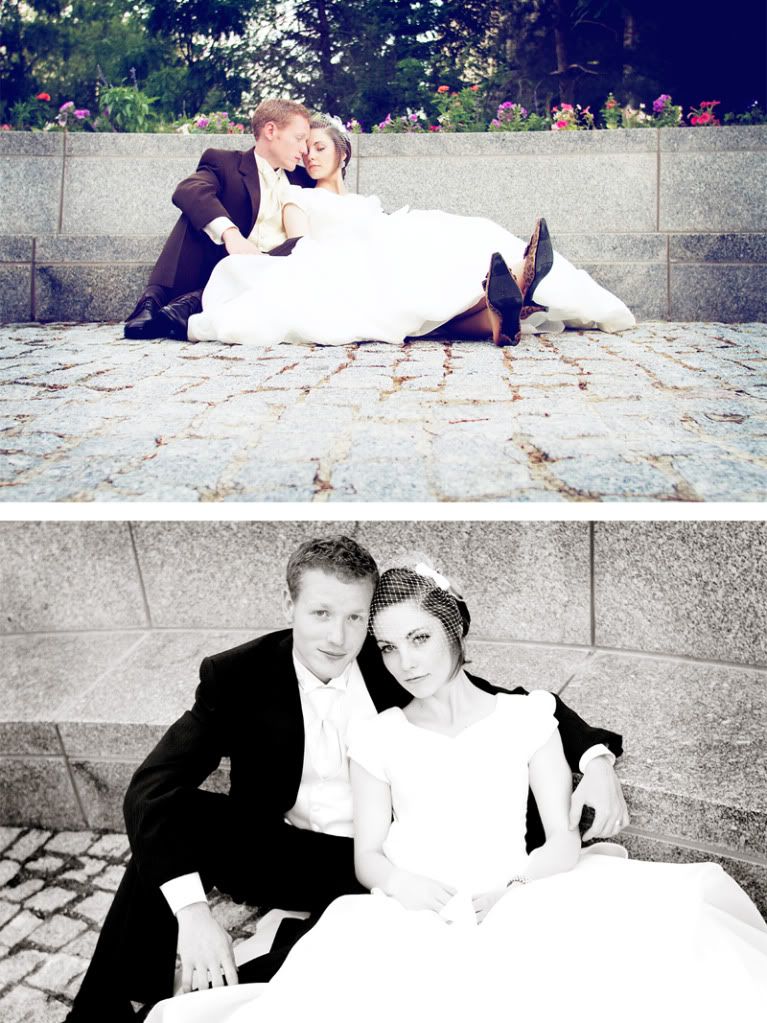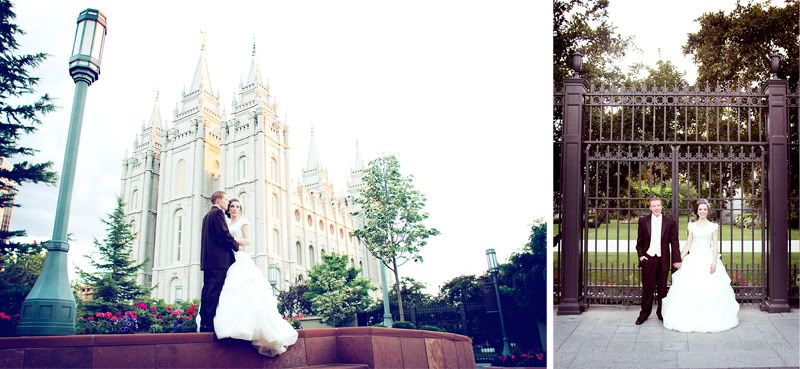 We played around while we were waiting for the light to change and what do you know, the horse and carriage walked by just at the right time. I love it!!!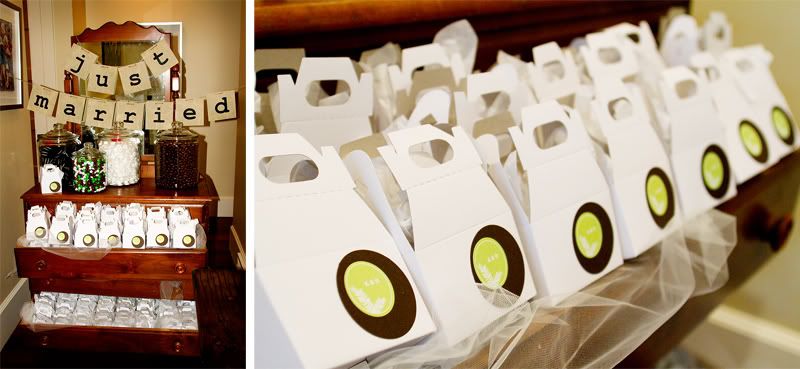 Once again, amazingly talented
Jessica
, made the bridesmaid and flower girl dresses. I love her style and perfection. The mother of the bride said it was worth every penny spent to have custom dresses made. Oh and Katelyn's veil was made by Jess too.