Miracles still happen! I'm actually posting a shoot!
Seriously I have 15+ shoots that I haven't blogged. I really want to put up at least a few from each shoot and am hoping I will find the time.
This wedding was so wet and cold but Parker and Meegan were great sports to let me get as many shots as we did! I felt so bad for Meegan's feet. She had the cutest little green shoes on and her toes were wet and freezing. We took a few breaks in between shots to go inside and warm her up! They are a beautiful couple and I loved her colors! Green and gray!!! Check out the bridesmaids dresses and her dress!
This first picture I had fun playing around with. The videographer was getting one of them walking together so while he was working I decided to play a little! I kinda like it!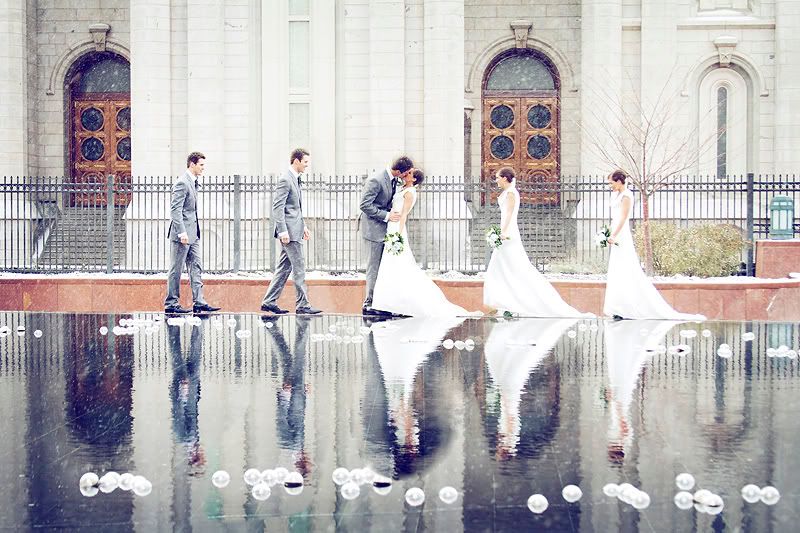 Aren't these gorgeous dresses! I love how the skirts are all unique in their own way! They are made by my friend Jess at
Jessicamaybridal.wordpress.com
She has made some adorable dresses for my little Bailey that are some of Bailey's favorites. She also made the brides dress too!