Here is the photo shoot that I've been trying to get of my kids forever. I'm always so busy taking pictures of everyone else's kids that I rarely get out to do an actual "planned" photo shoot with my own. Don't get me wrong I have millions of pictures of them, but they usually have dirt or food on their faces, and their not in cute and clean clothes. So here they are my two kiddos, my little "stinker" (Bailey), and my little "busy body" (Beau)
I love these two so much, they keep me going each day, they are my motivation for life. (and Jer too of course) Hope you all like, cuz I do!
Warning, tons of pictures ahead!
(sorry if you already saw these on my family blog but I had to put them on here too, since it was a real photo shoot)
This one will definitely be enlarged on a canvas in my home.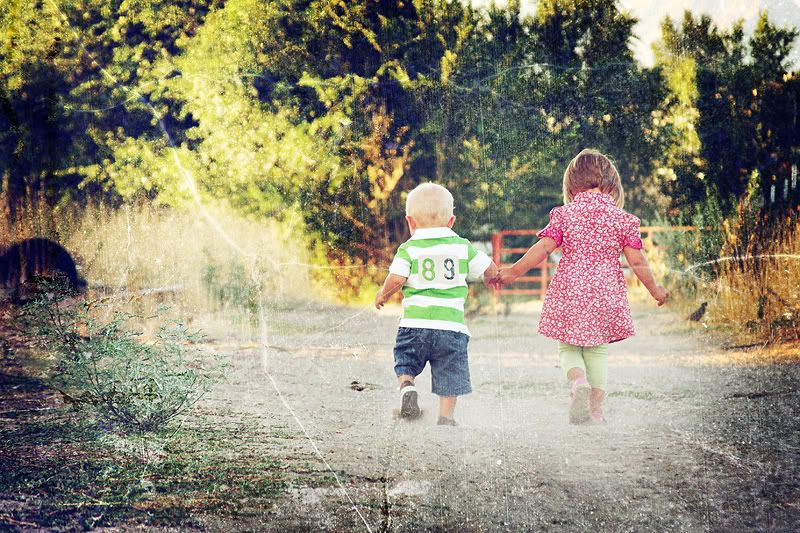 This is Bailey towards the end of our shoot waiting very patiently and being "beary" good (as she would say) for her popsicle that I promised.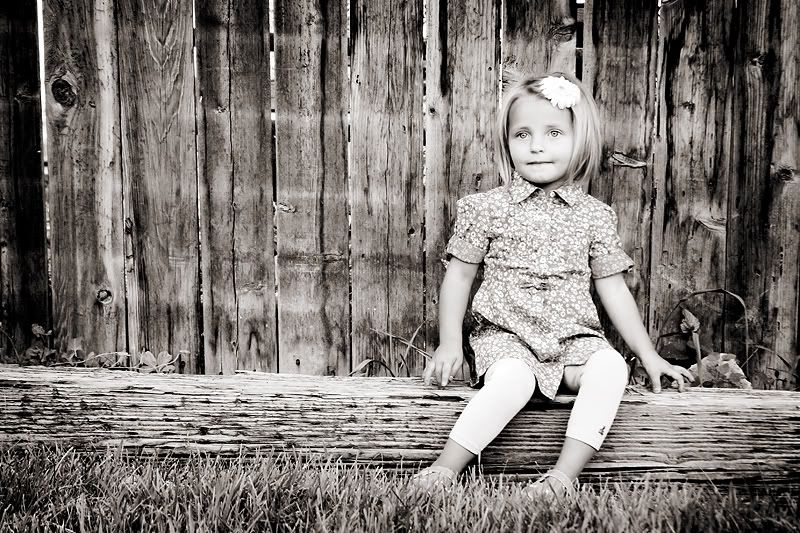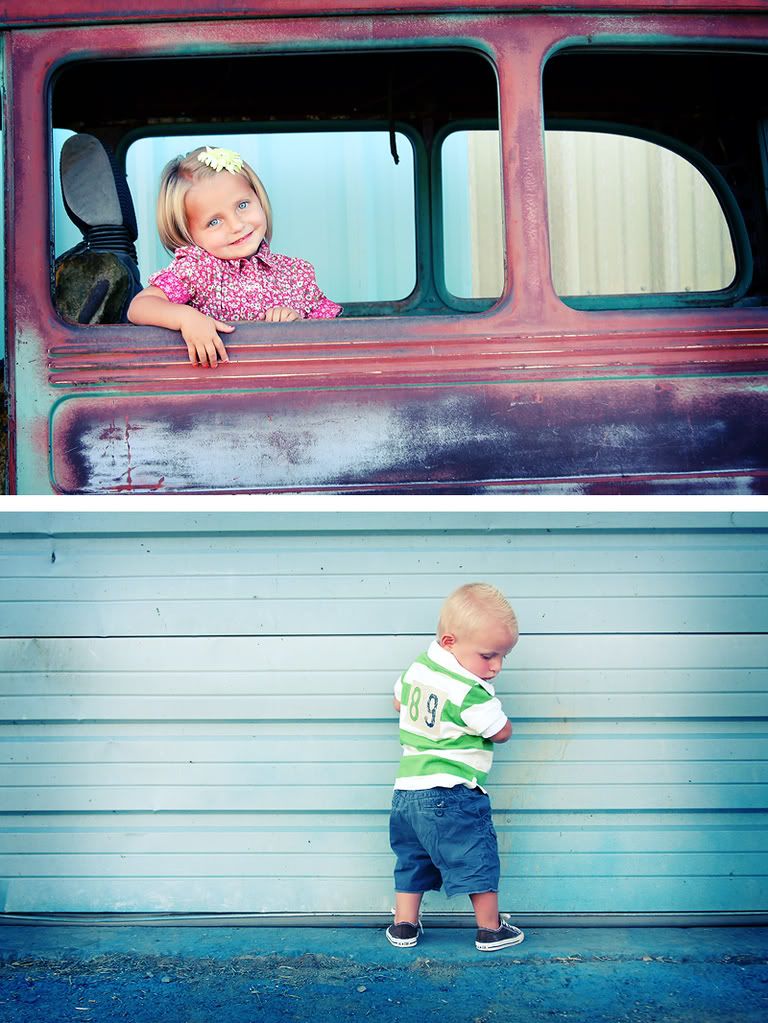 There's my cute boys (Jer & Beau) walking together.
Probably the two that the grandparent will get.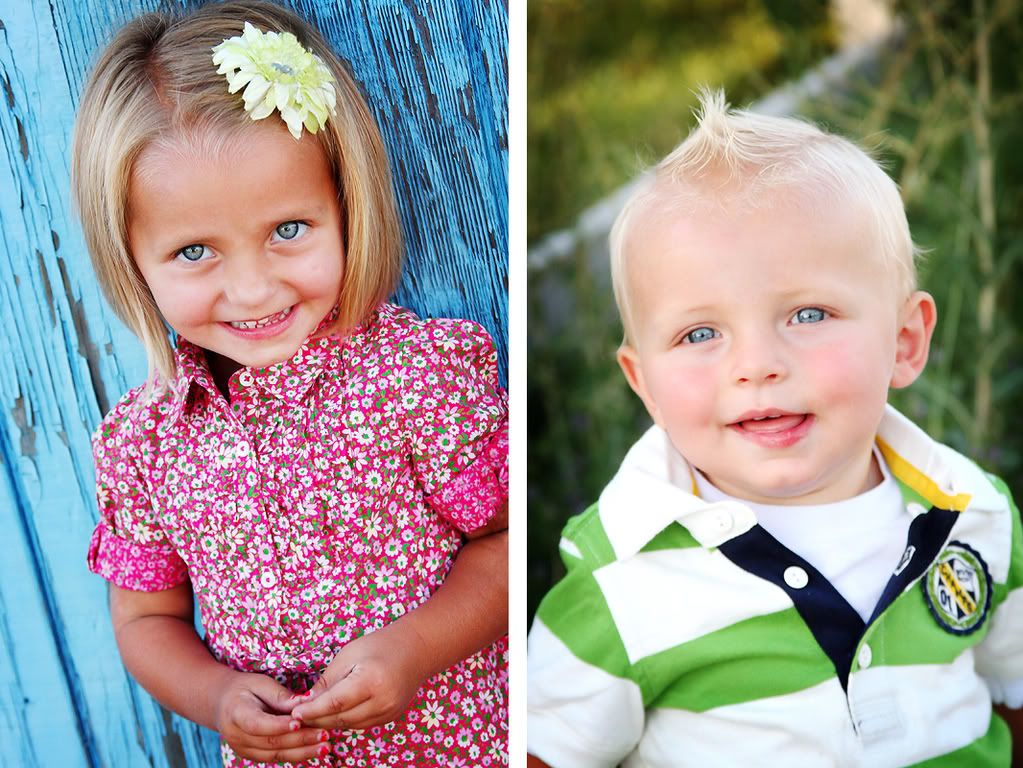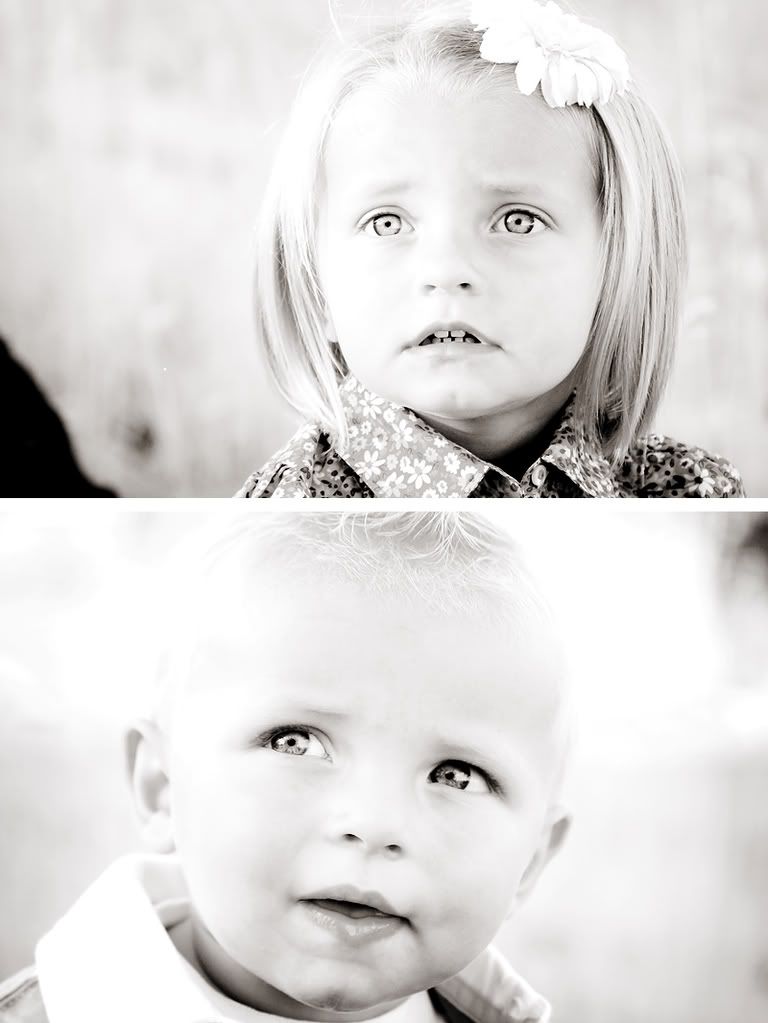 Both of them getting ready to give each other a big smooch!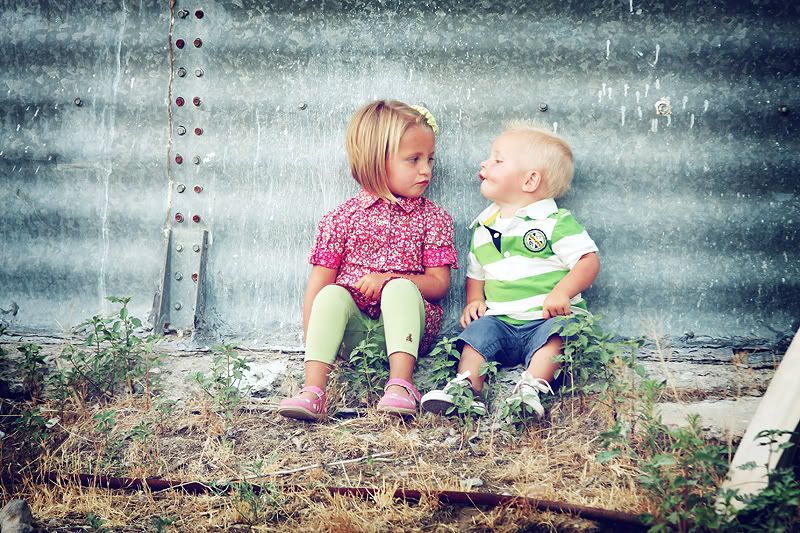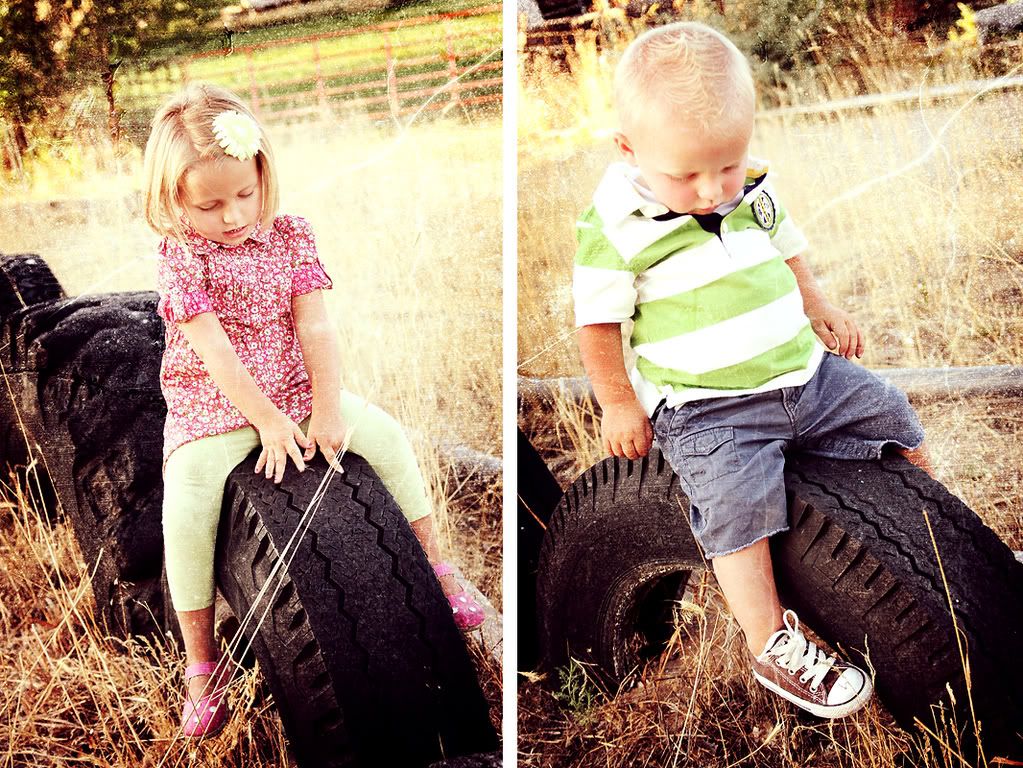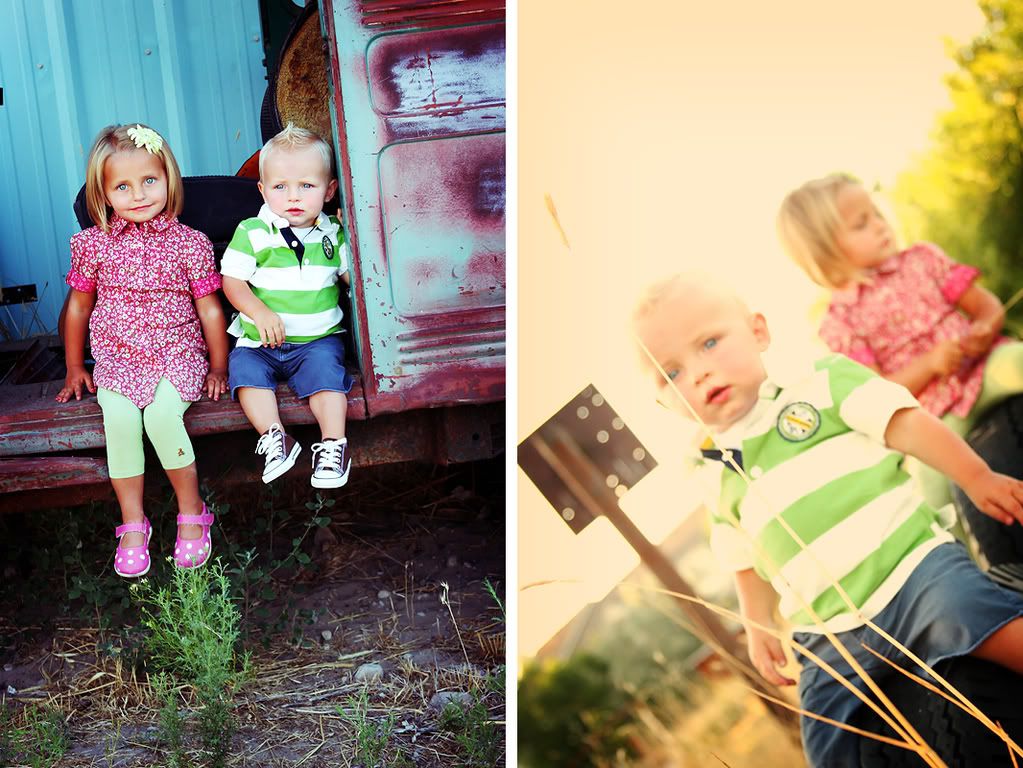 When Beau puckers up for a kiss it's the cutest thing, his bottom lip goes under and his top teeth come out! I love it!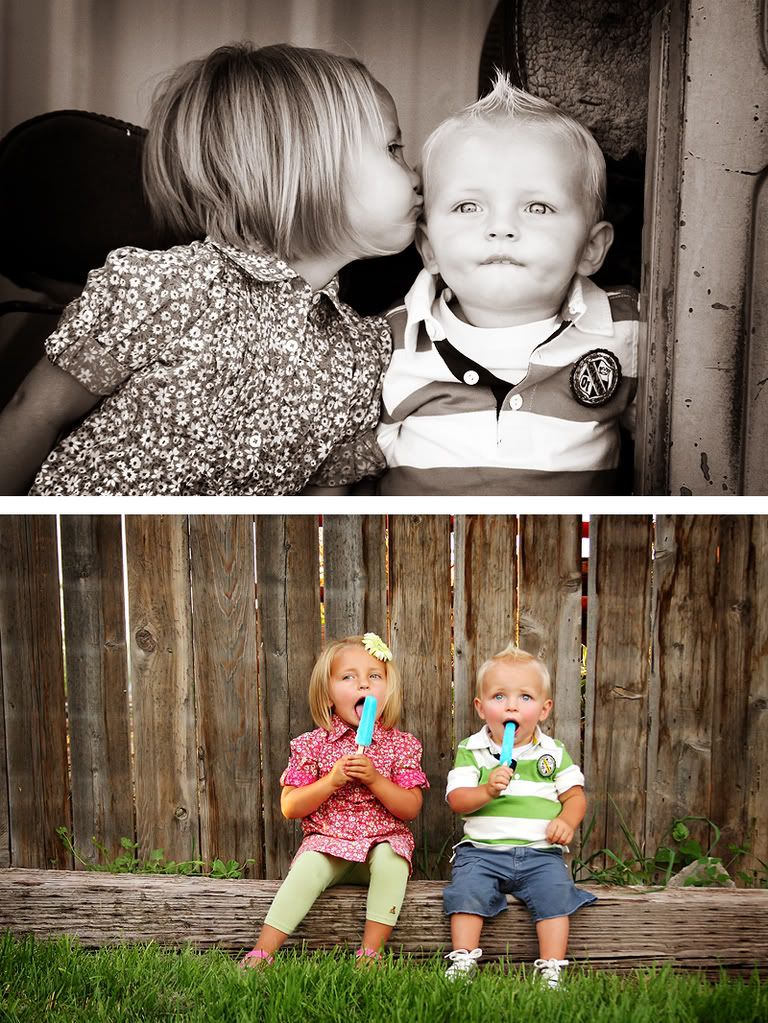 As always promised, a good treat at the end of a shoot! My kids looovvvvvee popsicles! (as most kids do)