This is my A-dorable nephew! He just turned 1 and he was such a little ham for the pictures, I loved it! He does this cute little face where he scrunches up his face, and I'm glad I got it a few different times!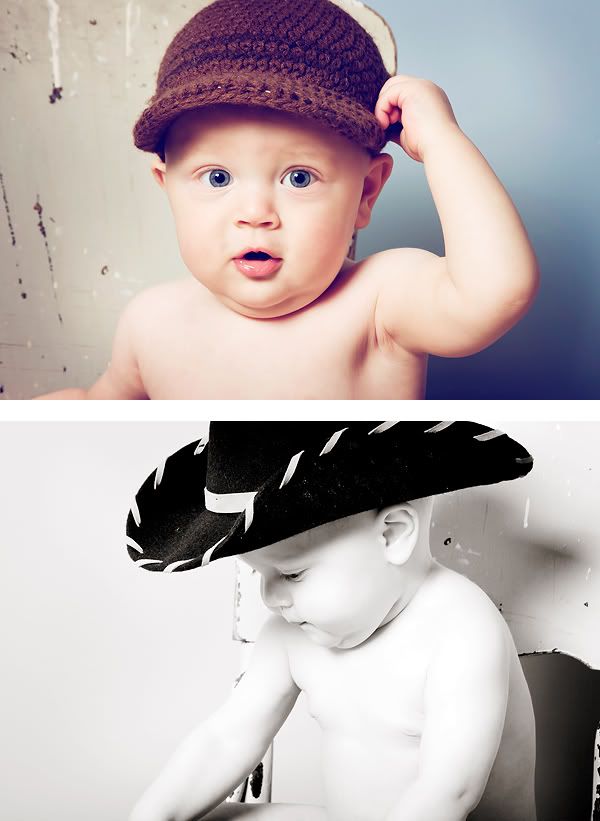 This was so funny when we gave him the cake. He wouldn't touch it forever with his hands. He'd barely poke it with his finger and then he just tried to lean over and eat it with no hands. We were laughing pretty hard!
Look at those rolls on his thighs!!! He's going to hate me for this when he's older.